There were two pandemics in 2020: The global health crisis and a subsequent economic one. Forty-four percent of Americans whose financial situation has worsened since COVID say it will take them three years or more to get back to where they were one year ago. One in ten think their finances will never improve.
For many of us in the film industry, the pandemic brought financial uncertainty. For some of us, financial ruin. And with that came some serious side effects: Anxiety. Depression. A feeling of fear. An overwhelming sense of failure. But as theaters reopen and studios make movies again, the next 12 months look a little brighter than those just gone.
So there's no better time than to check your finances, get out the calculator, crunch the numbers, and plan your financial future. Here's how to bounce back from the economic pandemic.
Don't Stick Your Head in the Sand
Ignoring your finances only makes things worse. It's time to evaluate your financial position and find solutions to your economic woes. Facing the reality of your current situation might be scary, but better money management could prove to be the ultimate investment.
Here are some tips to improve your finances:
If you have debts, try to pay them off. Or contact loan and credit card providers and ask about reducing your liabilities in installments.
Try to generate some additional income. Perhaps you can find part-time work at a theater somewhere. Maybe an old projectionist friend is looking for help. Creating an additional income stream could radically improve your finances.
Start saving. Even if your current finances are in a terrible state, putting some money aside could safeguard your financial future. Just save what you can afford, and move that money to a separate bank account. Your savings pot could soon add up, and you might generate a bit of bank interest on that cash over time.
Keep a closer eye on your bank account from now on. Checking your finances every week, at the very least, can improve money management and let you visualize your income and outgoings.
Create a Budget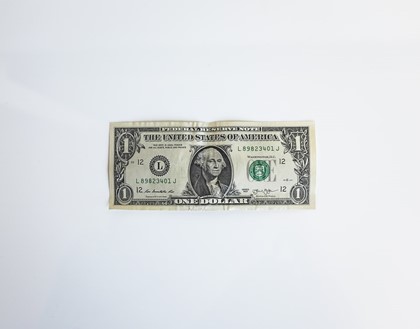 Budgeting properly can help you reach financial solvency again. It's a lot easier than you think, and there are loads of budget management apps to help you:
There will be things you don't want to cut back on, of course. But reducing your overall spending will help you manage your money more effectively.
Start by calculating your monthly income and then add up all your expenses. Prioritize your outgoings — rent should be your No.1 financial priority, followed by bills — and then look for ways to save cash. That might mean fewer takeouts or canceling that Amazon Prime subscription you never use.
"Budgeting often gets a bad rap, but it's all about spending money on the things that matter most to you," says Forbes magazine. "The simple process of budgeting presents a great learning opportunity for you and your family."
Work On Your Mental Health
The last 18 months have been tough for all of us. With theaters and movie studios closed for a good chunk of 2020, we veterans have faced an unprecedented financial fallout.
If your financial health has affected your mental health, don't suffer in silence. There are people out there who can help. Or, at the least, listen. Talking to someone about your problems, no matter how small, can improve your psychological well-being and help you cope with your current situation.
"First, find another human being to talk to who has seen more (and hopefully knows more) than you. Then, do a quick nuts-and-bolts audit of your financial standing," says The New York Times. "Finally, check in on your feelings — which can influence how you plot a recovery from a pandemic that has permanently expanded our understanding of what qualifies as a volatile industry."
Get Help If You Need It
Don't suffer alone. There are people out there who will provide you with the financial support and resources you need during this strange time. If you have money problems, talk to your bank. Then your credit card company. Find out if you're eligible for any government benefits. Reach out to the friendly team at the Will Rogers Motion Picture Pioneers Foundation, which provides financial assistance to those in theatrical exhibition and distribution experiencing hardship because of an accident, illness, or underemployment.
Before You Go
If the last 18 months affected your finances, you're not alone. Many people suffered economic consequences because of the pandemic. Perhaps you lost your job, had your hours cut, received a huge medical bill, or experienced another financial emergency. Whatever happened, it's time to plan for your future. Follow the tips above and bounce back financially from COVID.