SUPPORTING FILM INDUSTRY WORKERS
While the movies may be open, theater workers all over the country continue to struggle rebuilding their lives after the devastation of 2020.
The Big Screens Big Hearts campaign aims to support the Will Rogers Pioneers Assistance Fund that provides financial aid and supportive counseling to individuals who work in theatrical exhibition, distribution and vendors exclusive to either sector, who are encountering an illness, accident or injury.
HELP THEM THROUGH THIS INTERMISSION
Between state shut-downs and stay-at-home orders, the movie industry suffered significantly in 2020. While movie theaters in many places have reopened, the devastating impact continues to affect these local businesses, their owners, and employees.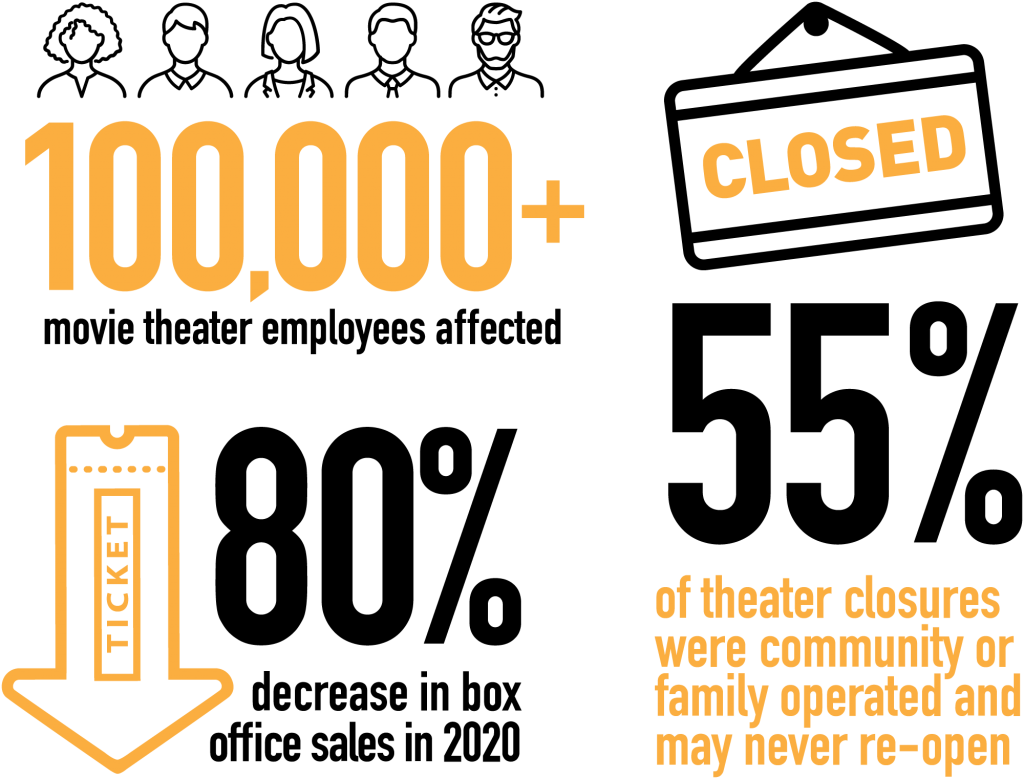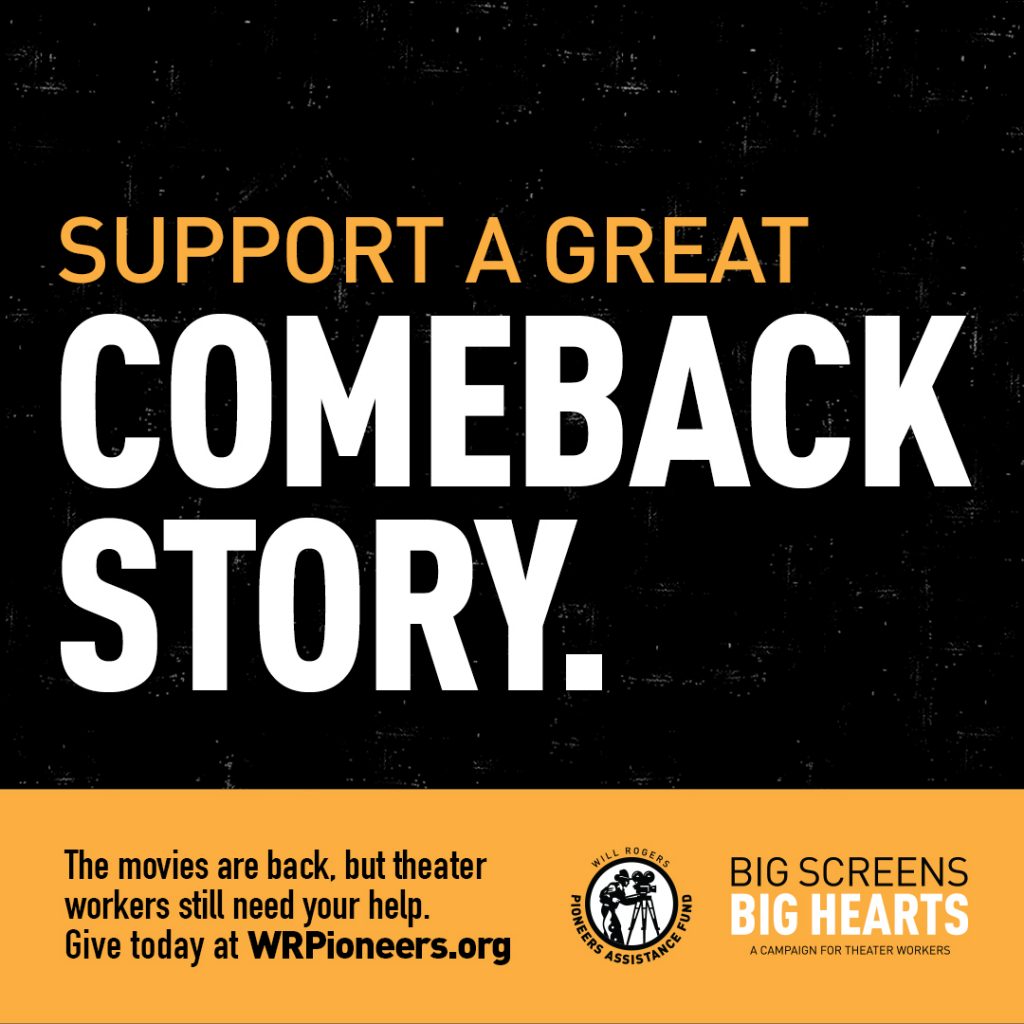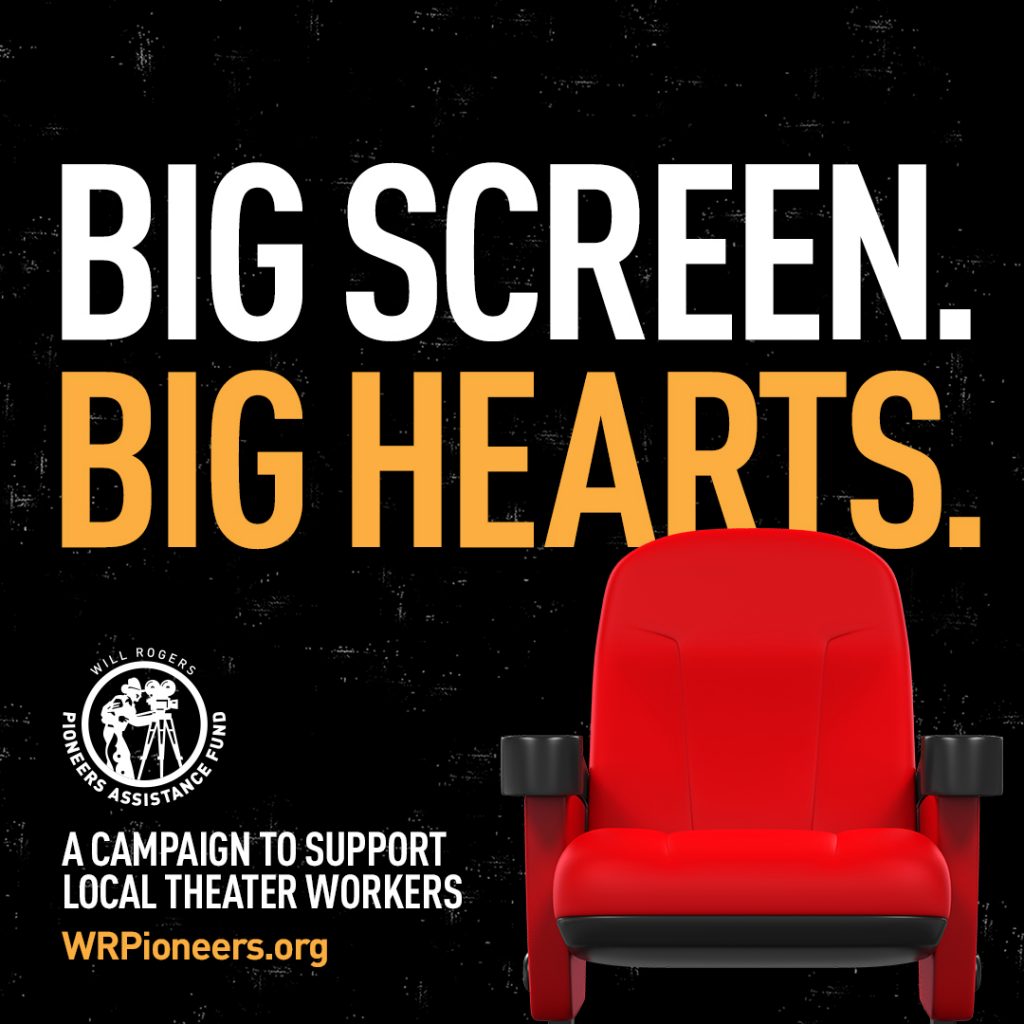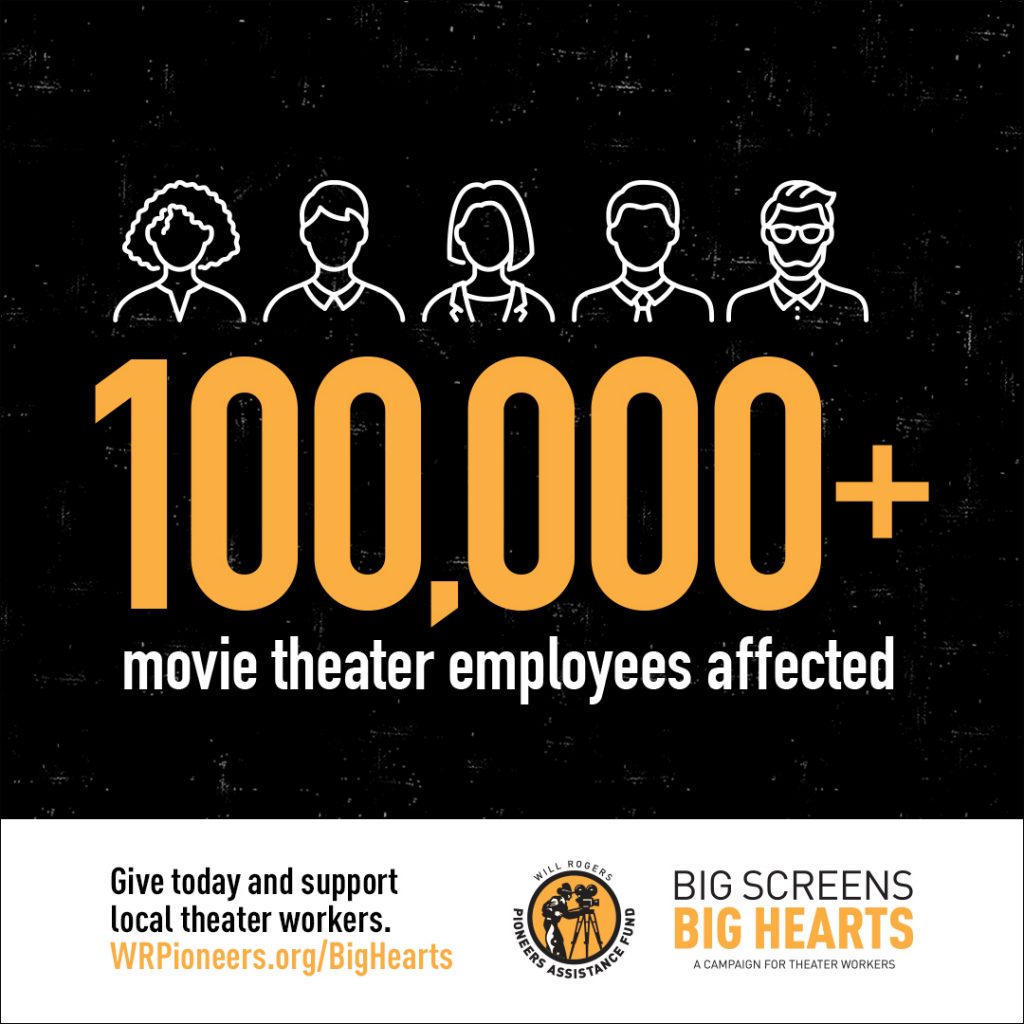 If you've already given and want to share this cause, or if you can't give monetarily but still want to help, please consider downloading and sharing our mission on your social media platforms.
Click the links to the right to download assets for posts, videos and cover photos to spread our message and continue to help industry workers as they struggle through this difficult time.
Mothers, sons, grandfathers, friends, neighbors: local theater workers are more than the people who provide you popcorn and rip your tickets. Check out the Will Rogers Pioneers Assistance Fund in the news and learn about the positive impact of your donations.
IN THE NEWS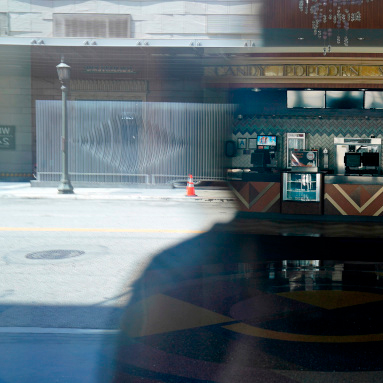 Pioneers Assistance Fund Has Given $3 Million To Movie Theater Workers During Pandemic
November 24, 2020
Stepping Up: Will Rogers Motion Picture Pioneers Foundation Helps the Exhibition Community Make it Through COVID-19
April 24 2020
Theater Owners, Will Rogers Foundation Create $2.4 Million Fund for Cinema Workers
March 30, 2020