For when the unexpected happens
Bernie Myerson Emergency Grants can help pay for:
Rent and Utilities
Moving Expenses
Food and household necessities
Burial or Cremation
Requires five recent, qualifying years of employment in the motion picture entertainment industry.
To request an application for financial aid, please call (888) 994-3863, ext. 6003, or email us.
About Bernard "Bernie" Myerson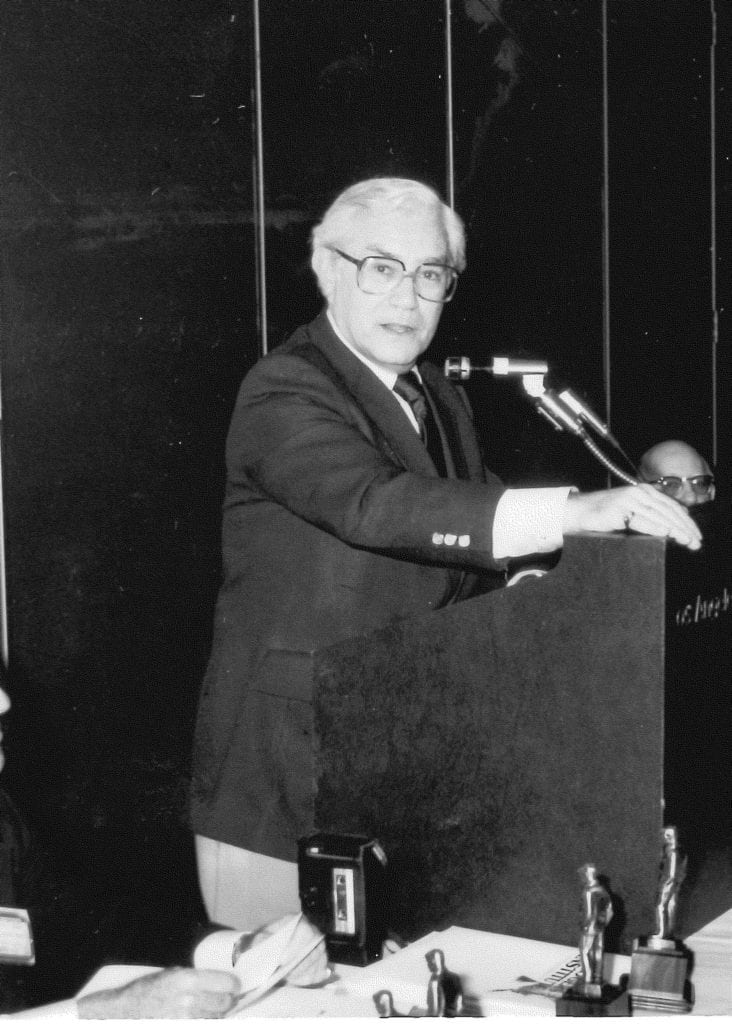 Born in the Bronx, exhibition pioneer Bernard Myerson worked with Loews Corp. starting in 1963, when he was hired to operate the theatre side of the business after its acquisition from MGM by Larry and Bob Tisch. During Myerson's time at Loews he was one of the first exhibition heads to see the wisdom of turning older theatres into multiplexes, as well as building new multiplexes in suburban shopping malls. Myerson worked extensively with Variety The Children's Charity, the Will Rogers Memorial Fund and Motion Picture Pioneers until his death in 2002 at the age of 84.
Our assistance fund brochure explains current assistance fund programs and social service consultations:
Download the brochure
Order brochures
I called the PAF for a colleague who was ill and getting behind on his mortgage. The social workers talked about eligibility and encouraged me to tell my colleague to call for support.  They were able to help him until he was back on his feet.

- Film Executive

My husband's sudden death left me drained, both financially and emotionally. The PAF not only assisted with burial expenses but also provided supportive bereavement counseling to me and my daughters.

- Marketing Coordinator

My back problems became too much to bear and I had to file for disability. As I waited for payments I used up all my savings. I would have lost my home if the PAF hadn't helped with my mortgage payment to prevent foreclosure.

- Exhibitor Employee

After becoming permanently disabled, I needed to reduce my expenses. The PAF social workers helped me create a monthly budget so I could keep track of my spending, have enough to pay my bills, and even put away a little for a rainy day.

- Film Buyer