---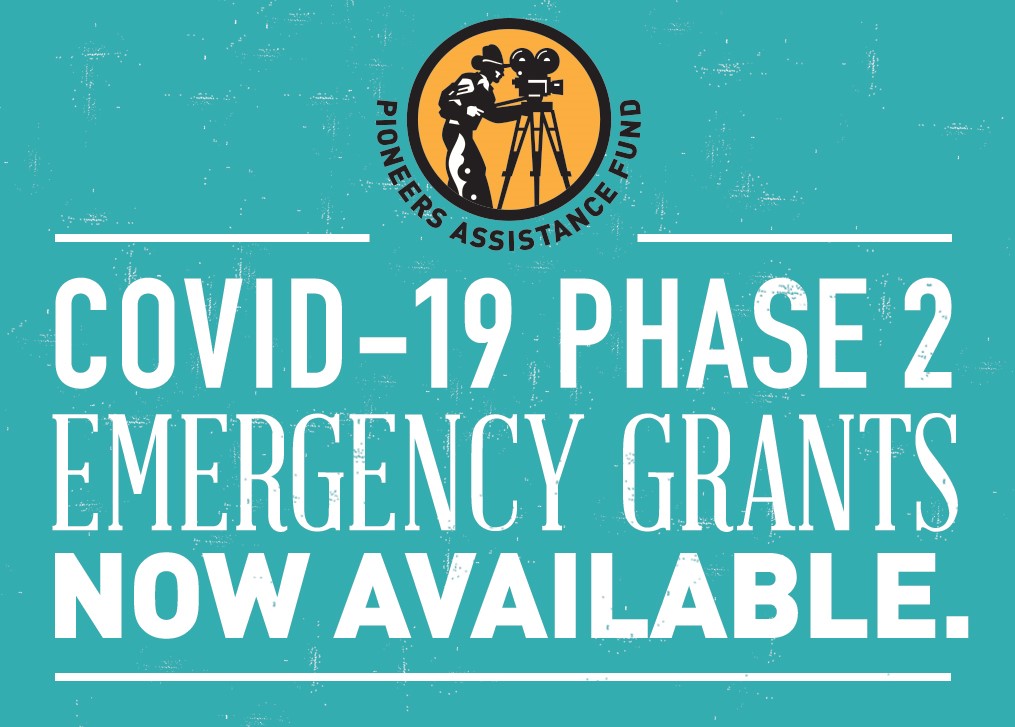 Thanks to the support from our film industry community, the Pioneers Assistance Fund is pleased to announce Phase 2 of our COVID-19 relief effort.
Please know that our team of social workers is diligently reviewing applications. Due to the volume of requests, and the individual nature of each application, we ask that you be patient throughout the process.
HOW TO APPLY FOR A PHASE 2 GRANT:
Please Note: Phase 2 grants are open to a larger population of film industry workers than Phase 1. Some individuals who did not qualify for Phase 1, will qualify for Phase 2. Please carefully read the criteria below.
Step 1: Confirm your financial need
You must meet ALL of the following:
You have been furloughed, you are on reduced pay (50% or more), or laid off due to COVID-19.
You have an expense for housing, medical and/or basic household essentials (such as food and toiletries) that you do not have the means to pay.
Your housing, medical, or basic household expenses exceed the total amount you are receiving from unemployment, federal stimulus funding or other household income.
Step 2: Confirm your eligibility:
You must meet ALL of the following:
You have worked in theatrical distribution, exhibition or for a vendor exclusive to either sector for a minimum of five (5) recent years.
You DO NOT work in the production sector of the motion picture industry (emergency relief for this sector is provided by other industry charities).
You have not secured a second job or new job since your furlough/layoff due to COVID-19
Step 3: Submit Online Application
*Note: Before a grant is issued, you will be asked to provide proof of your financial need. A social worker will contact you to determine what documents are necessary.